Much buzz this morning regarding announcement of the 2017 Nobel Prize in physics. Among others, the Caltech Alumni Association emailed an article. See this PDF version for the full, extended story:
Kip Thorne (BS '62) and Caltech Professor Barry C. Barish Win 2017 Nobel Prize in Physics
Below are excerpts.
The 2017 Nobel Prize in Physics has been awarded to three key players in the development and ultimate success of the Laser Interferometer Gravitational-wave Observatory (LIGO). One half of the prize was awarded jointly to Caltech's Barry C. Barish, the Ronald and Maxine Linde Professor of Physics, Emeritus and Kip S. Thorne (BS '62), the Richard P. Feynman Professor of Theoretical Physics, Emeritus; and the other half was awarded to MIT's Rainer Weiss, professor of physics, emeritus.

"I am delighted and honored to congratulate Kip and Barry, as well as Rai Weiss of MIT, on the award this morning of the 2017 Nobel Prize in Physics," says Caltech president Thomas F. Rosenbaum, the Sonja and William Davidow Presidential Chair and professor of physics. "The first direct observation of gravitational waves by LIGO is an extraordinary demonstration of scientific vision and persistence. Through four decades of development of exquisitely sensitive instrumentation—pushing the capacity of our imaginations—we are now able to glimpse cosmic processes that were previously undetectable. It is truly the start of a new era in astrophysics."

"The prize rightfully belongs to the hundreds of LIGO scientists and engineers who built and perfected our complex gravitational-wave interferometers, and the hundreds of LIGO and Virgo scientists who found the gravitational-wave signals in LIGO's noisy data and extracted the waves' information," Thorne says. "It is unfortunate that, due to the statutes of the Nobel Foundation, the prize has to go to no more than three people, when our marvelous discovery is the work of more than a thousand."

"I am humbled and honored to receive this award," says Barish. "The detection of gravitational waves is truly a triumph of modern large-scale experimental physics. Over several decades, our teams at Caltech and MIT developed LIGO into the incredibly sensitive device that made the discovery. When the signal reached LIGO from a collision of two stellar black holes that occurred 1.3 billion years ago, the 1,000-scientist-strong LIGO Scientific Collaboration was able to both identify the candidate event within minutes and perform the detailed analysis that convincingly demonstrated that gravitational waves exist."
Here's the YouTube video of Caltech's Press Conference.
10-15-2017 Note
LIGO is profiled in this 2017 BBC movie "The Amazing World of Gravity," which I viewed on Amazon Prime. Jim Al-Khalili visits a LIGO facility in the latter part of the movie, as well as talks with Kip Thorne.
The Amazing World of Gravity 2017

From the award-winning British team that brought you Everything and Nothing and The Secret Life of Chaos comes a unique television event on the physics of gravity. This film features unexpected historical insights, cutting-edge science and exciting new experiments. From Einstein's Relativity to quantum mechanics, host Jim Al-Khalili explores one of the most extraordinary phenomena in our universe. Runtime: 1 hour, 26 minutes.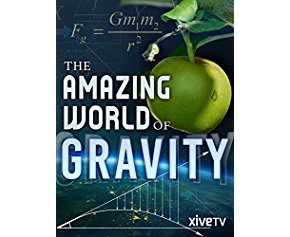 Notes
[1] Another excellent Domain of Science YouTube video [visualization]: "How to See Supermassive Black Holes Collide : The LISA Mission" (published Oct 3, 2019)
Caption: The Lisa mission will be really cool, I look at all the reasons why. The European Space Agency Mission LISA (Laser Interferometer Space Antennae) will launch in 2034 and will revolutionize the way we do astronomy. With a 2.5 million kilometre arm length it will be able to see kinds of gravitational waves that are impossible to see using Earth based detectors. Cool things it will see are collisions of super-massive black holes, orbiting white dwarf stars and measurements that will calibrate distance measures like sephid variable stars and supernovae, and it will be a new independent way of measuring the Hubble constant.